Mentorship programs for college students can help incoming students adjust better to the new lifestyle of being a college student. Mentorship programs also provide students with resources and networking opportunities for when they graduate and enter the workforce.
What is a College Mentor Program?
Mentoring programs are used in workplaces and in colleges. In colleges, a mentorship program pairs an older student (Junior or Senior) with an incoming student, or it may pair a graduate with a current student. The mentoring student can help newcomers choose their schedule, balance their time, help with studying, provide campus tours, and help in whatever a new student may need.
If the mentorship pairs a graduate with a current student, then it is designed to offer career advice while a student is learning a subject academically.
Who Is It For?
Mentoring programs are for everyone. They usually work best with students who are eager to learn and are open-minded. All students in any year or discipline can take part in mentorship programs.
Participating in one of the many college mentorship programs can help students prepare for future careers. Most importantly, you learn how your prospective industry functions so that you can make an informed decision about whether or not you want to pursue a career in the industry.
From an academic perspective, spending time in a professional setting can help you apply real-world experience to school projects and better understand the theoretical knowledge you gain in class. These opportunities also allow for networking with professionals in the field prior to graduating.
What Makes a College Mentor Program Successful?
The design and implementation of a college mentor program takes time, effort, and sincere consideration.
To create or take part in a successful college mentor program, you'll want to make sure that the following aspects are taken care of:
1. Strong Leadership
Finding the right leader means putting someone in charge who is organized, passionate, and good at communicating. The program director should be able to make ongoing adjustments and changes to the program based on feedback.
2. Clear Objectives
Good objectives should be SMART. This stands for Specific, Measurable, Attainable, Relevant, and Time-Bound. When the program's participants and leaders have clearly defined objectives, then everyone involved will be more dedicated to achieving the respective goals together.
3. Flexibility
While a mentorship program needs to have structure, it also has to be adaptable to the needs of mentors. For example, you can try a mentorship program that is structured in its pairing methodology, but flexible in the way mentors and mentees can schedule their time together.
4. Participant Preparation
Setting up participants for success means offering guidance throughout the program. Individual goals need to be understood so that they can be met. To make this happen, you can use a variety of different tools, from social media to webinars, forums, and group lectures. 
The more prepared and involved participants feel, the more open they will be to provide feedback and communicate with one another and program leaders.
5. Matchmaking
One of the most important aspects of a successful mentorship program is the connection between a mentor and the mentee. You can use the help of artificial intelligence and computers to make this work or manually create matches. This allows mentees to make a decision of who their mentor will be. 
6. Measurement
In a program that is based on intrapersonal communication, feedback is crucial. Regularly offer questionnaires for feedback and even recommendations for how the program can be better.
7. Closure
Mentors and mentees have a relationship. This can allow mentors and mentees dedicated time to check-in with one another on how the process and relationship is progressing, as well as be able to reflect on what has been learned and what is still needed.
8. Marketing
To continue the growth and success of mentoring programs, be sure to put on your marketing hat. Share the stories of mentees who benefited from having a mentor so that new students are aware of the program's existence.
If students and mentors know what they could gain from the program, they will be more willing to invest their time and energy into being a part of it.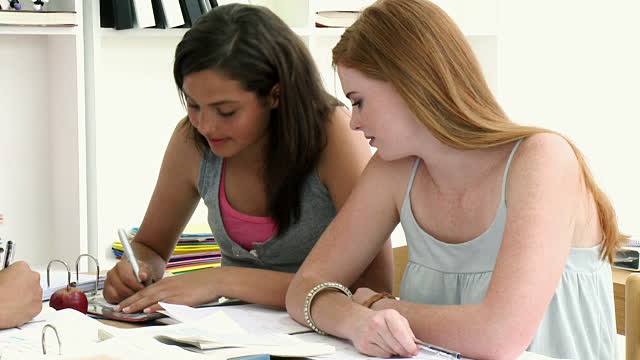 The Mentorship Program at CIS University
Mentoring is widely advocated as an educational experience for academically talented students because mentors may provide stimulation for academic growth and serve as positive role models for students in areas of career interest.
CIS University Endicott International offers you a program which is designed to help freshmen and study abroad students become more acclimated to their university life and to Madrid. This is one of the best ways to enhance the international student experience.
During the mentorship program mentors can give appropriate guidance and feedback on academic issues to the students that are interested in taking it.
Some goals of this program include contributing to overall academic development by sharing useful knowledge that supports and which is helpful even beyond the classroom environment.
A mentor is not a tutor, advisor, a counselor or a teacher, but rather a peer who often becomes a recently arrived student's first friend at their new home away from home.
We expect from both mentor and recipient of mentoring: 
Open communication and dialogue.

Open-mind and positive attitude to facilitate learning and personal growth.
If you want to know more about our mentorship program for college students visit this page. 
And if you want to register for the program, enter here. 
Bottom Line
College mentor programs offer a great place for mentors and mentees to learn and grow together. Each person involved in the program benefits by learning from one another and expanding their network.
Mentorship programs are especially useful for new college students who want to get accustomed to the culture of being in college. 
From helping to manage your time, relieve stress, offer support, and provide guidance, these programs can help you succeed in both college and careers.
What are you waiting for?