For many students applying to an American university, a big part of the admissions process is writing your personal statement. Not only does it serve to allow universities to learn about who you are, but it also helps separate you from the rest of your peers. After all, most universities have a limit to how many students they can accept every year. However, summarizing who you are in only several hundred words is a daunting task. Well, have no fear, here are tips on writing your personal statement.
Three steps to preparing personal statements

Because of how important personal statements are, it's important to give yourself ample time for every part of the process. The first part is preparing to write your personal statement. After all, if you don't take the time you need to prepare, there's a good chance you'll end up feeling overwhelmed during the rest of the process. Here are three tips on how to prepare to give yourself the best chance of stress-free writing.
Do your research –

Go through the admission requirements for the universities you're planning on applying to and make a list of which universities require what topics.
Look at examples –

To give yourself a good jumping-off point, look at different examples of personal statement essays that others have written to get into university.
Gather your ideas –

Make another list of ideas to write about within the required topics from your first list.

While these steps may feel daunting, if you take it one step at a time and gather some friends to do it with you, it will only take you an afternoon or two at most to give you a great place to start. Next up is creating a basic outline for each of your essays.
The perfect structure for your personal statement
Like many essays, your personal statement will include an introduction paragraph, main body paragraphs, and a conclusion paragraph. However, we can break these paragraphs into more detail to give you the perfect structure for your personal statement.
Introduction paragraph –

This is the most important part of your personal statement. Within the first sentence or two, you need to grab your reader's attention. This paragraph is the base that the rest of the essay is built on. Some students find it easier to write this section last, after knowing what they're writing about, to avoid being too stressed about perfection to start.

Main body paragraphs –

If the introduction paragraph needs to draw your reader in, the main body paragraphs need to deliver what you promised. This section is the bulk of the essay. They're used for answering the proposed question(s) of the topic. These paragraphs should also tell a story, holding your reader's attention, telling them who you are, and making it clear as to why you'd make a great addition to the university.

Conclusion paragraph –

The conclusion paragraph should wrap everything up in a nice little bow. You can use this section to reiterate your main point(s) brought up in the main body paragraphs and also thank your reader for their time. While the introduction paragraph needs to draw your readers' attention, the conclusion paragraph needs to leave an impression.

Even after all the preparations you made before writing your personal statement and taking the time to layout the perfect structure, you may still find yourself staring at a blank page. That's okay. After all, a lot is riding on your personal statement. Take some time to mull over your ideas and give yourself some grace. Remember that you can do this! Take a deep breath, and move on when you're ready.

Best approaches for personal statements and what you should avoid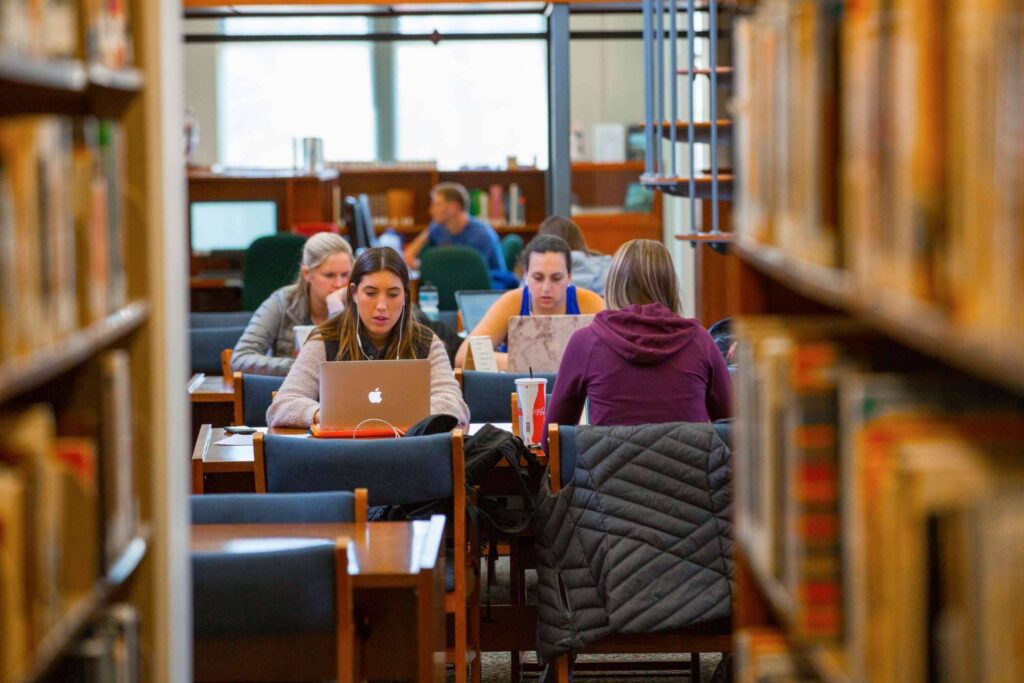 If you're still not sure where to start or want a bit more advice before you begin writing your personal statement,  we have a few more nuggets of wisdom for you.
Prepare to write multiple drafts –

As much as we'd all love for our personal statements to turn out perfect the first time, that's not how it works. Make 

sure you give yourself ample time to write several drafts of your essay before the application deadline.

Tell your own story –

While you may be tempted to embellish details of your life to make you seem more interesting, don't do it. Those in admissions have read tens of thousands of essays, there's a good chance they'll know you're not being completely truthful and it's not worth the risk. Just be yourself.

Don't be afraid to take a small break –

If you just can't seem to get things right, don't be afraid to take a break. Sometimes you need a fresh pair of eyes to say what you want to.

While writing a personal statement can be difficult, with these tips, you'll be well on your way. Check out CIS University's admission process to start preparing for your best essay ever!